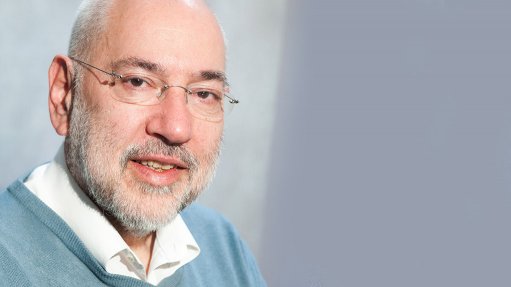 Wits Professor Barry Dwolatzky
The R1-million first prize in the 2016 #Hack.Jozi Challenge was awarded to Neo Hutiri, founder of Technovera, a technology-enabled service that allows people with chronic conditions to collect their repeat medication in a few minutes instead of waiting in long queues for several hours.
City of Joburg Economic Development executive director Ravi Naidoo noted that participation in the 2016 challenge had increased by well over a third compared with participation in 2015.
The winners of the challenge were announced by the City of Joburg and the University of the Witwatersrand (Wits) on Thursday evening.
"The #Hack.Jozi Challenge is aimed at driving our smart city agenda while catalysing innovation and development. This year's winners show how involving citizens in identifying technology solutions to everyday problems is a powerful way improve the efficiency of services, meet residents' needs and help improve quality of life in Joburg," the city's MMC for Economic Development Ruby Mathang commented.
Two runners-up were each awarded a R350 000 prize.
The multidisciplinary team that developed Tuta-Me, a mobile application that connects qualified tutors and students, was selected as first runner-up.

Architect Lomile Mokoka, who developed eSubmit as an e-solution for a problem she was experiencing first-hand when submitting building plan applications to the municipality, as second runner-up.
"The winning ideas of the 2016 #Hack.Jozi Challenge are scalable and driven by highly motivated and capable young people who were born into the information and communication technology age. Further development of their ideas will see them make a huge difference in helping people in Johannesburg while creating more jobs and economic opportunities as they grow," he said.

Wits professor Barry Dwolatzky pointed out that that the winners of the challenge did not receive their prizes as a cash hand-out.
"They will be closely guided and supported by experienced mentors. The prize money helps build profitable and sustainable businesses that scale, create jobs and produce more pockets of positive economic activity across our city," he said.