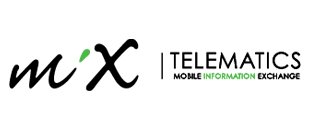 MiX Telematics Profile
Updated 21st July 2021
MiX Telematics provides world class fleet management solutions
MiX Telematics is a leading global provider of fleet and mobile asset management solutions delivered as Software-as-a-Service in over 120 countries.. MiX Telematics was founded in 1996 and has offices in South Africa, the United Kingdom, the United States, Uganda, Brazil, Australia, Mexico and the United Arab Emirates, as well as a network of more than 130 fleet partners worldwide.
MiX Telematics shares are publicly traded on the Johannesburg Stock Exchange (JSE: MIX) and on the New York Stock Exchange (NYSE: MIXT). Our solutions provide enterprise fleets, small fleets and consumers with solutions for efficiency, safety, compliance and security.
Our commercial fleet solutions are built on the basis of in-vehicle hardware, on-demand software services, as well as accessories and applications that enhance overall performance. Through the web-based software platform, global fleet customers can access their fleet information and generate key reports.
MiX Telematics' flagship telematics solution is the MiX Fleet Manager Premium device, a fully comprehensive fleet management system, which includes real-time and historical tracking, as well as a wireless back-up recovery device, which is vital in combating vehicle theft and hijackings. This solution was designed by MiX Telematics to reduce operating costs and risk, increase profitability, and improve customer service levels. It offers fleet operators unlimited access to information about their vehicles and drivers, with a host of features, tools and reports to not only maximise return on investment, but increase safety for both drivers and valuable cargo.
MiX Fleet Manager Premium is the answer for real-time intelligence that can be acted on proactively. It consists of a sophisticated on-board computer that collects and transmits valuable vehicle and driver data. This data is hosted in one of several top-tier data centres, with information accessible online or via a mobile app for Android or iOS.
Fleet Managers in today's technology-driven world, need to ask what tools and services are available that will ensure they are fully utilising their telematics investments in order to maintain a competitive edge. The premium fleet management solution is compatible with a flexible range of services, add-ons and accessories from MiX Telematics. Depending on specific operational goals or regional requirements, customers can choose from video recording systems to in-cab navigation and messaging devices, driving event and journey management tools, and satellite communication, among others.
To realise the full benefits of a fleet-management system, drivers need to comply with pre-determined driving criteria. These can be set according to a company's individual needs and the specific industry in which it operates.
MiX Telematics offers MiX Track and React, a 24/7 control room service that helps alleviate the pressure and risk that comes with managing a fleet of vehicles, as well as improving the fleet's productivity. Professional agents manage pre-determined driving criteria notifications in real-time. When critical events are triggered, the agents contact the driver in order to correct their driving style and determine their safety. Incidents like hijackings and vehicle theft can be acted on immediately, thus limiting losses.
Valuable MiX Track and React benefits include the reduction of fuel consumption due to improved driving style; increased return on investment due to real-time change management and driver compliance; the safety of vehicles and drivers is improved as events are managed proactively; the ability to recover stolen vehicles is improved, especially as the control room operates 24/7; and fleet productivity is increased due to fewer unauthorised stops.
Video, vehicle and driver data can give context to driving incidents, thanks to fleet cameras and telematics devices. MiX Telematics takes it one step further with the latest in-vehicle camera technology by offering the MiX Vision Bureau Service. What makes this service unique is that it takes footage from the MiX Vision camera solution and extends its value further with a team of professional video analysts providing clients with feedback for better insights. This two-tiered programme, accessible via our online platform, focuses on the health status of the fleet cameras and driver coaching tools, which includes the ability to track progress with dashboards and trend reports.
MiX Telematics has added a live streaming service to its MiX Vision solution. The streaming service enables fleet managers to live-stream footage from up to eight cameras simultaneously using MiX Fleet Manager – MiX Telematics' online software solution – with the benefit of improving driver safety and compliance in real-time.
This heightens the control that fleet managers have over their fleet by giving them immediate, live access to a view of their drivers and vehicles. Live streaming allows for the monitoring of journey context in order to check if the driver is at risk and provide understanding as to what possible traffic or road hazards the driver may be facing. It also gives the viewer access to monitor sensitive loading or unloading of cargo, as well as witness possible damages that may occur during the process.
One of the latest MiX solutions in the African market is the MiX Insight Analyser Business Intelligence tool for data-driven insights and decision-making. The online platform features a visually appealing and dynamic interface, which is user-driven and cuts through the frustration of static telematics reports, allowing fleet managers and executives to ask pressing fleet questions to which they require big data to give them the most accurate answers.
Data is presented in a way that shows fleet managers exactly where they need to focus their attention in order to make improvements throughout a working day. This provides the opportunity to implement positive changes sooner rather than later and when they're needed most.
The solution is designed to help fleet operators detect trends and draw conclusions about their fleet usage, ultimately resulting in significant cost reductions and improved operational efficiencies.
MiX Telematics' consumer offering comprises of stolen vehicle recovery and tracking products and services sold under the Matrix and Beame product brands in South Africa. Value-added personal services such as Crash Alert, Road-Side Assistance and GeoLock Advanced Alert are a few of the differentiators in this range.
Our purpose-designed mobile applications for consumers and fleet managers allow customers on the move to keep track of their vehicles, drivers and other mobile assets at all times.