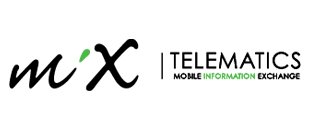 MiX Telematics News
31st October 2019
Innovative upgrades to MiX Vision provide an even better bird's-eye view for fleet managers MiX Telematics, a leading global provider of fleet and asset management solutions, has announced an upgrade to its MiX Vision solution.
→
More News
Latest News
by Engineering News
The International Air Transport Association (Iata), the representative body of the global commercial aviation (airline and air cargo) sector, has released its latest report (dated April 1) on air freight demand during this past February. "The spread of Covid-19 intensified over the month of...
→
The International Monetary Fund (IMF) has completed discussions with Senegal, following its request that the IMF disburse $221-million in emergency funding. Senegal requested the funds to help address the economic challenges posed by the spread of Covid-19 in the country.
→
More Latest News