Automation of business processes to change expectations and services
We're sorry, this content is only available to subscribers.
Already a subscriber? Please login here

Loading...
ZAR rates available upon request,
click here
* annual subscription
All Engineering News content
Access to all search results
Access to the Projects Browser
Digital magazine back copies
Daily news alerts
+
Weekly magazines delivered to your door
All archived Engineering News Online content
1
Access to all news content on Engineering News Online and mobi websites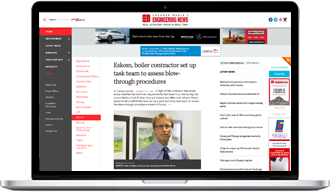 2

Access all search results from a database of published material dating back to 1999
3
Access to the websites Projects Browser and Tenders sections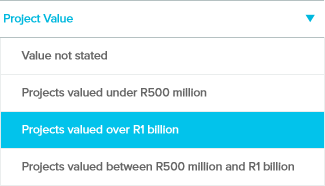 4
Access to the full digital library of back copies from the weekly editions of Engineering News and Mining Weekly
5
Daily News Alerts providing news updates on various industrial and mining sectors

Weekly editions of Engineering News & Mining Weekly
- posted to your each week
Access to all archived Engineering News Online content
Loading...
ZAR rates available upon request,
click here
* annual subscription
All Engineering News content
Access to all search results
Access to the Projects Browser
Digital magazine back copies
Daily news alerts
+
Weekly magazines delivered to your door
All archived Engineering News Online content
Note that all subscribers will be registered for the Free Daily Email Newsletter